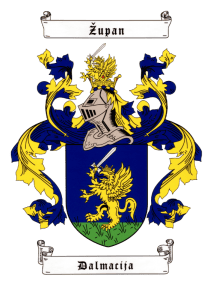 The Mićanovi Dvori rural homestead is located in the hamlet of Drage, Župani, just above the town of Obrovac, in a small Bukovac village with a great nomadic tradition that provides a unique feeling of this part of sub-Velebit Dalmatia.
This small stone fairy tale consists of a beautiful camp of about 30,000 m2 in which there are 10 mobile homes arranged on large plots of 250 m2 ideal for a holiday in complete privacy. It provides according to the new circumstances almost safe social distance that is necessary and a need during the pandemic. Besides, there are 18 camping plots and 21 camping sites located in the indigenous young forest of oak, hornbeam, ash and dogwood providing complete peace for a pleasant holiday.
An additional value is provided by a large outdoor pool with a children's playground as well as playgrounds for basketball, football, table tennis, volleyball and archery, including a very interesting animation program for the youngest.
A small stable of 5 riding horses with stabling enables the organization of a horseback riding school for all generations, as well as a supplementary program of traditional stables and horse care.
Local cuisine typical for this part of Dalmatia and Velebit is served in a stone tavern decorated in the spirit of the tradition of this area, including a covered terrace overlooking the young deciduous forest that stretches in a dry canyon which is also a part of family run farm system, as well as a small wine cellar where you can taste the best wines of Northern Dalmatia.
And when you think it's all over… it's not because our stone fairy tale includes a kayak rafting centre that offers the possibility of one of the most beautiful safari kayaks, rafting and SUP in this part of Europe on the official kayak rafting track of the river Zrmanja, as well as the organization of hiking and off road tours in the canyons of the three rivers – Zrmanja, Krupa, Krneza and the southern slopes of Velebit.
We also organize an excursion program by boat through the historic canyon of the river Zrmanja on the route from Obrovac to the Novigrad Sea (the entire Novigrad waters)
This karst beauty once was dividing three great empires (Turkish, Austrian and Venetian), but today provides an experience to remember and as a protected landscape shows all the imagination of nature.
So, come and do not miss to rest in the karst of the Dalmatian hinterland, embraced by the Novigrad Sea from the west, the karst rivers Zrmanja and Krupa from the east, mountains of Velebit from the north and vineyards and olive groves of Ravni kotari from the south.
The Mićanovi Dvori rural homestead